Mailing Services
Milwaukee Mailing Services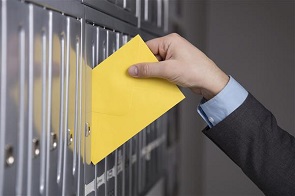 Keeping track of mail can be a difficult process for any business, especially when there is a large amount of materials being sent. Ries Graphics is here to help with your mailing services so you can concentrate on your business. We can guarantee your printed materials will arrive on time and exactly as they should, undamaged.
Mailing Services are Provided For:
Business Cards
Stationary
Pocket Folders
Custom Printed Materials
When you need to utilize printing services, the last thing you want to worry about how you are going to get them to the correct destination. We at Ries Graphics will provide mailing services for you and your company to better facilitate all your business needs. We will mail your printed materials directly to you or to your desired location efficiently and at little cost to you.
Figuring out who to turn to for your professional mailing needs doesn't have to be a hassle – look no further than Ries Graphics, Milwaukee's top-rated professional printing company.

For mailing services, contact Milwaukee's top printing company today for a free quote.