Poster Printing Services Completed Picture Perfect
Professional Poster Prints from Ries Graphics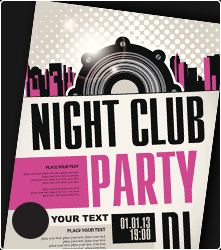 Whether you are promoting a big event, announcing a sale, or need in-store branding, Ries Graphics has an arsenal of printing presses to get the job done--on-time and on-budget.
When you order poster prints from Ries Graphics, you can count on vibrant colors, sharp text and quality paper stock. With our master G7 certification, you can also count on the same quality print job in any size or format. If you're going to go big with a poster, don't trust the job to anyone but Ries Graphics.

Milwaukee Printer Raises the Standards for Posters
Ries Graphics is all about quality work--from our state-of-the-industry digital and offset printers to making the printing process as convenient as possible for you. Whether you're dropping your file off at our location (near the border of Milwaukee and Waukesha County) or uploading it online to our secure FTP site, we guarantee quality printing on your poster by the agreed upon deadline.
Not confident the colors or font will translate well to a large scale poster? We have a printing tips and tricks section just for questions like this. We'll make sure whatever you want printed comes out 100% how you envisioned it, without any curve balls.
A Word on Poster Colors
Some poster printing services are limited to 2 and 4 color options. Ries Graphics has a wide variety of printing options to achieve the full color splendor your project deserves.
Posters of Every Size Printed
No matter what size poster you need printed, we have the machinery and professional staff to bring your project to life.
Poster Printing Sizes Commonly Requested
24 x 36
22 x 28
18 x 24
26 3/4 x 39
11 x 17
16 x 20
24 x 30
Need custom sizes? Ask a poster-printing service professional.