Digital Printing Services in Milwaukee
Get Rapid Turnaround Times with Digital Printing from Ries Graphics

Ries Graphics offers modern marketing solutions like digital printing to fulfill a wide variety of customer needs. Digital printing has evolved to become the norm for many small scale business printing needs. Whether you're looking to print brochures, postcards, direct mailers or catalogs, you can depend on Ries Graphics to deliver professional marketing materials on time and on budget. Our state of the art, eco-friendly printers ensure fast turnaround time on commercial print orders.

Ries Graphics is a leading printing company specializing in digital and offset printing services for commercial needs nationwide. With advanced technology and marketing expertise, our team will deliver the professional results your company needs to succeed. Ries Graphics isn't just a service oriented printing company, we are a business partner and want to fulfill all your digital printing needs now and in the future.
Wisconsin digital printing services vary greatly and have it made increasingly difficult for customers to find the best company to have their materials produced with. Whether your catalog or program has information sorted numerically or alphanumerically, it won't matter if readers can navigate the material if they aren't impressed by the printing job. Unlike broadcasting, businesses and organizations must rely solely on the visual elements of their printed supplies to make an impact. Ries Graphics has been the number one digital printing company in Milwaukee because of the crisp, accurate prints we create. We make it easy for you to get professionally printed resources which include:
Digital Printing Capabilities (not limited to):
Digital Printing Press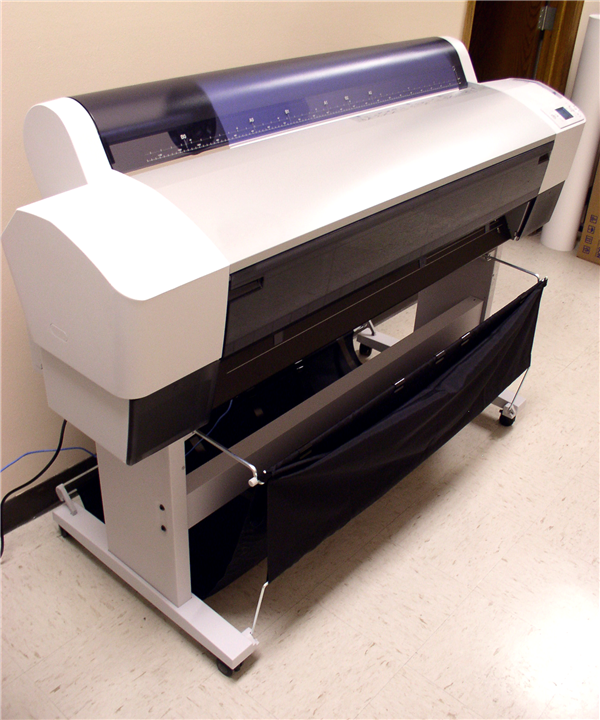 Our digital printing press allows printing from a digital image directly to a wide assortment of media. Digital printing presses are ideal for on demand print jobs in need of quick turnaround times. The extensive digital printing services at Ries Graphics allow us to print high volume orders of customized sheets at competitive prices. Our recent G7 Certification and state-of-the-art color management technology gives us the freedom to provide multi-site production runs while ensuring exact color standards are met.

With digital printing services from Ries Graphics you'll get a fast and flexible digital printing solution with dependable high quality results. Our digital printing presses are equipped to create custom materials which match your needs and your budget. Choose from a variety of paper stocks and sizes to give your print marketing material a uniquely professional look. Ries Graphics' infinite printing options will maximize your business's impact by offering high quality marketing materials and consistent branding.
Should I Choose Digital or Offset Printing?
Digital printing has distinct advantages and disadvantages. Digital printing is fast, and affordable. Most businesses choose digital printing when they need a few thousand copies of one or two pages. Because digital printers do not require a press plate, they have virtually zero set up time. Our printing specialists only need to hit "Print" to run your digital print order. However, because there is no set up involved, the price per piece ratio of digital prints remains the same no matter how many prints you get. Offset printing offers the lowest price per piece ratio of any printing service. Take a look at our in depth analysis of the difference between offset and digital printing services for more information.
The Best Printing Company in Milwaukee & Chicago
The digital printing process has completely transformed the print industry. With the introduction of fine art inkjet printing and digital laser exposure services, the digital printing press helped bring Ries Graphics into the 21st century. In the past, art, photos, the design of architecture, marketing, and advertising were either done by hand or took a longer time to produce with the use of flexography, the letterpress, and lithography. In modern day, printing companies in Wisconsin and Illinois can get larger, bulk orders of different supplies and materials printed in less time much more accurately. Without the digital era the history of Ries Graphics could look drastically different:
The History of Digital Printing at Ries Graphics
| | |
| --- | --- |
| Year | Hallmark |
| 1875 | Offset Printing Invented |
| 1916 | Ries Graphics Company Established |
| 1925 | Dot Matrix Printing Invented |
| 1949 | Phototypesetting Invented |
| 1969 | Laser Printing Invented |
| 1984 | Invention of 3D Printing |
| 1991 | Digital Printing Invented |
| 2016 | Ries Graphics Celebrates 100 Years of Business |

The digital printing press has contributed to the production of an almost $900 billion global print industry. Of this huge financial opportunity, about 83% of print orders are being made online with companies like Ries Graphics. Its clear cities like Chicago and Milwaukee are relying on the success of printing services because of its power in driving commerce – over 10 million jobs in the U.S. rely on advertising and direct mail products! We have been a solid member of this market for more than a century because of our trusted and reliable printing services. Since the addition of our digital printing option, our company has only grown. Join our modern industrial revolution by placing your next order with Ries Graphics!
For digital printing services in Milwaukee or surrounding areas, contact the printing company you can rely on, Reis Graphics!