Paper Characteristics and Choosing the Right Paper
Essential Paper Information from a Top Paper Printing Company
Don't let your beautiful designs fall flat because they were printed on the wrong paper. Ries Graphics helps businesses around the country find the right paper finish for their print & marketing materials. Fully versed in digital printing technology, and armed with an arsenal of offset printing machinery, Ries Graphics has the equipment and experience to perfect your finished product.
Seven paper characteristic facts to consider when printing with Ries Graphics:
Don't hesitate to contact us! Whether you need a free quote for a commercial offset printing job, or just have more questions about what paper to use, Ries Graphics is your best resource for bulk and wholesale printing.

---
How to Choose the Right Paper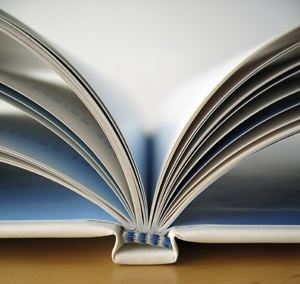 When choosing a paper, it's important to identify what the paper's end use will be and to ask yourself the following questions:
Will the piece be mailed? This will help determine your paperweight.
Is there a cover or insert and if so, does the paper need to match?
How long does the piece need to last?
Are there some paper characteristics that will help achieve a certain goal of the final printed piece?
Is the paper you desire available in time to meet your deadline?
Will the finished size of your project fit well on stock mill sizes?
Is the cost of the paper you are choosing within your budget?
---
Commercial Paper Characteristics & Terms
With the above questions in mind, it's time to learn about different paper characteristics. Know which term refers to what characteristic of the printer paper will help you choose the right paper for your printing project.
Coated or Uncoated Paper
Coated Paper
Coated paper is treated with different sealants to give the paper different qualities. One sealant might reduce surface gloss while the other increases smoothness. Coated paper reduces the amount of ink absorption, allowing for richer colors and deeper blacks, perfect for photos. Common coated paper options include:
Uncoated Paper
Uncoated paper has not been treated with any sort of sealant. This lets the ink absorb deeper into the paper, and can dull colors. Uncoated paper is not available in gloss, but is available in a wide variety of textures, offering a number of unique effects. Common uncoated paper options include:
Wove or Smooth
Linen
Laid
Paper Characteristics
Finish
A paper's finish refers to its reflective properties and its texture. A matte finish paper will have very little shine to it, while a gloss finish paper will have a high shine. A piece of paper with a linen finish will have embossed lines running along it and feel like a piece of fabric. There are a wide variety of paper finishes, and each has a unique purpose.
Weight
Measured in pounds, a paper's weight refers to its thickness. High weight paper, like cover stock, is used for business cards while low weight paper, like book paper, is used for magazines. A thicker paper is more durable and will have a high opacity, but is typically more expensive and harder to work with than a thinner paper.
Opacity
A paper's opacity refers to how much ink will show through on the reverse side. Opacity is affected by the weight and finish. If a piece of paper is 100% opaque no ink will show on the reverse side. If a piece of paper is 0% opaque it is transparent.
Brightness
A paper's brightness refers to how much light it reflects and is rated on a scale of 1 to 100 (100 being the brightest). The brightness of a piece of paper impacts ink absorption, readability, and the contrast between different hues.

---
Commercial Paper Weights
Not all paper is created equally. Different paper weights will impact the appearance of your print. Ries Graphics can print on virtually any type of paper you might want for your project. Commercial customers typically choose one of these paper types for their print jobs:
Bond Paper
The paper in your personal printer is probably a type of bond paper. Bond paper is available in a wide variety of thicknesses, colors, and finishes. Bond paper is perfect for flyers, handouts, or proposals.
Weights: 16, 20, 24, 28, 32, and 36 pound
Bond paper is used for commercial print projects like:
Index Paper
Index paper is a thick paper commonly used for products like index cards, postcards, or folders. Index paper is commonly available in a matte or gloss finish, but other finishes are also available.
Weights: 90, 110, and 140 pound
Index paper is used for commercial print projects like:
Book Paper
Book paper is available in a wide variety of thicknesses. While different finishes are available, customers typically choose a matte finish when printing a book, or a gloss finish when printing a magazine.
Weights: 30 to 115 pound
Book paper is used for commercial print projects like:
Cover Paper
Cover paper, commonly called cover stock, is not as thick as index paper, but readily available in a wider variety of finishes. Cover paper is the perfect choice for projects where durability is not a chief concern but is still important.
Weights: 60 to 120 pound
Cover paper is used for commercial print projects like:
Text Paper
Businesses choose text paper when they want something stronger than book paper. Text paper is perfect for when you need high volume, durable prints. Businesses choose text paper when printing letterhead or internal memos.
Weights: 50, 60, 70, 80, and 100 pound
Text paper is used for commercial print projects like:
Tag Paper
Tag paper is generally the thickest paper stock available and is commonly used by retailers. Businesses choose tag paper when their prints need to be durable and impressive.
Weights: 100 to 200 pound
Tag paper is used for commercial print projects like:

---
Commercial Paper Finishes
A paper's finish refers to the surface of the paper. Whether the paper is glossy or matte or has a smooth feel, these are all factors in a paper's finish. A paper's finish can be applied to the paper during the manufacturing process or it can be produced offline. Paper finishes provided offline are referred to as embossed finishes.
One common method of an embossed finished is by utilizing steel rollers to press the pattern into the paper. Below you will find the various types of finishes commonly used in the printing industry and available at Ries Graphics.
Different Types of Paper Finishes
Cockle
A cockle finish resembles handmade paper, consisting of a wavy and puckered finish. This effect is accomplished by air drying the paper under minimum tension.
Matte
Matte finishes are smooth and give a dull appearance. A matte finish is a good choice for any print job requiring high quality.
Gloss
A gloss finish produces a shiny and reflective surface on one or both sides of the paper. A higher gloss is usually seen on higher quality coated papers. The gloss finish is produced from compounds added during the papermaking process.
Laid
A laid finish has the appearance of translucent lines running horizontally and vertically in the paper. It is produced during the papermaking process with a special roller which creates the pattern in the wet paper.
Linen
Linen finished paper resembles a linen cloth and is usually produced after the papermaking process as an offline embossing process.
Smooth
Also known as a calendaring process, a smooth finish is the result of the paper passing through sets of rollers during the papermaking process.
Wove
Created with a felt roller covered in woven wire, a wove finish is an even finish with a slight texture.
Satin
Satin finish has a lower gloss level than gloss paper, but a higher gloss level than matte.

---
Best Paper for Printing...
Ries Graphics helps you select the right paper for all of your printing needs. Find the suggested paper type for some of our most popular printing services. Ries Graphics prints commercial orders of more than 500,000 booklets, wedding invitations, periodical magazines, business cards, and everything in between. Learn what paper type is best for printing...

---
Common Press Sheet Sizes in Inches
11 x 17
12 x 18
17 x 22
19 x 25
20 x 26
23 x 29
23 x 35
24 x 36
25 x 38
26 x 40
28 x 40
---
Printing Terms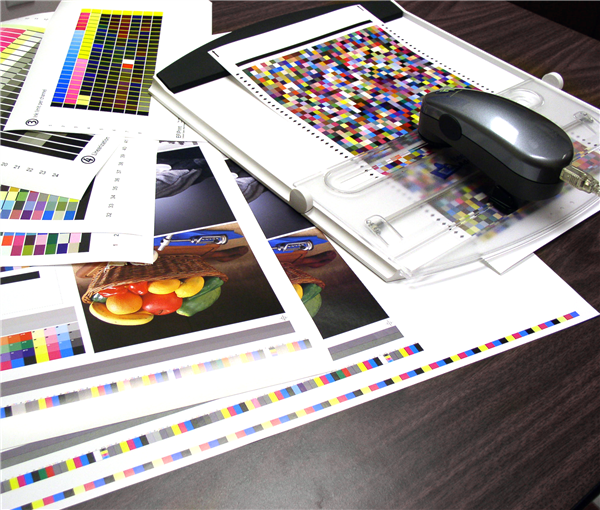 Different printing services have different limitations. For instance, offset printing can run a more diverse range of paper options than digital printing. The kind of paper you can print on will likely be limited by the number of prints you need. Check out our offset vs digital printing guide to learn more.

If you are in need of printed materials and are unsure of the paper type you need, Ries Graphics' printing specialists are available for assistance to help determine the best paper type and finish for your needs. With years of experience in the printing industry, our entire team is expertly trained in producing the highest quality materials while maintaining cost effectiveness.
Offset Printing
Offset printing works by transferring ink to an engraved plate, and then to paper using a series of rollers. It is generally best for large volume orders and requires a longer lead time. Visit our offset printing guide to learn more.
Digital Printing
Digital printing works by transferring ink or toner using a small jet or a laser. Digital printing is best for smaller orders and requires no lead time. View our digital printing guide to learn more.
Wire Side
Considered the stronger side of the paper which is less susceptible to cracking during the folding process. This side is less pick resistant and has less linting during the printing process. The wire side refers to the side of the sheet that rests on the paper machine wire as it moves through the papermaking machine
Felt Side
Considered the smoother side of the paper and is the preferred side to print on for 1-sided print jobs. The felt side refers to the side of the sheet that is a woven textile used to carry the web while moisture is pressed from it during the papermaking process.
Grade
The grade of a paper refers to the classification of different types of paper based on the type of pulp, treatments and the purpose of the paper.
Calendering
Calendering is the process of smoothing the surface of the paper by pressing it between cylinders or rollers.
Holdout
Holdout refers to the property of ink remaining on the surface of the paper rather than soaking in. A coated glossy paper which has a low absorption rate has a high holdout rate as opposed to a paper stock which has a high absorption rate.
Paper Grain Direction
The grain of the paper refers to the direction of the fibers in a sheet of paper. Long grain paper is when the fiber runs in the same direction as the longest measurement of the pager while short grain paper fibers run in the same direction as the shortest measurement of the paper.
---