A New Approach to Custom Notepads in Milwaukee
Ries Notepads Provide Quick Reminders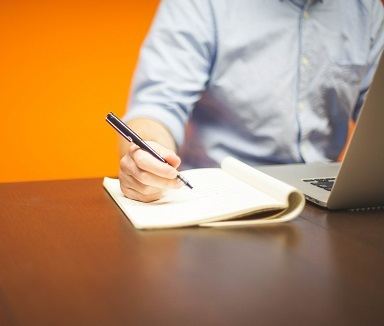 Written reminders are always great for keeping tabs on busy and hectic schedules. Ries Graphics prints custom notepads for your personal and professional use. From grocery lists to corporate memos, Ries Graphics supplies high-quality notes for any use. We offer different styles and designs, fitting your unique personality and needs.
Jot Down Important Notations in Style
Notepads come in several different styles, such as spiraled, sticky, or tear-off, depending on what you use notepads for. Personalize your notepad with a design including your initials, business logo, or incorporate a colorful pattern. Shape, size, or style doesn't matter with Ries, as we put the same level craftsmanship in every product.
The sky's the limit with Ries Graphics, letting you create customized notepads for everyday use, including:
Journals
To-Do-List
Writing ideas
School work
Promotional item for business
Sketch book
Movie list
Diary
Office desktop
Book list
Gifts
However you plan to use your notepad, Ries Graphics will design and print based on your style choices.
Quality Memos and More from Milwaukee Printing Press Company
Ries Graphics raises the bar in the printing industry by creating custom notepads and other products. Our standard of innovative output exceeds client expectations, providing top-notch design. Keep your business organized with Ries' quality notepads.