UV Coating
UV Coating Business Cards and More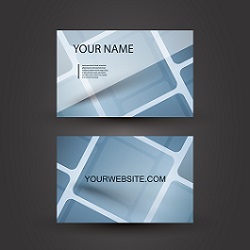 A method of finishing Ries Graphics often uses for some of our printed materials is UV coating. UV coating is a surface treatment for paper products cured with ultraviolet light, giving the printed materials a glossy finish. Not only does UV Coating create a high clarity and quality appearance for certain printed materials, but it also protects them from moisture, heat, and general wear and tear.
Many of our customers utilize UV coating services to protect their printed pieces from moisture, dirt, fingerprints, and smudges. UV Coating can be applied to one or both sides of a printed piece, can leave a matte or glossy finish and can be applied selectively to feature certain parts of the piece. Not only does the UV coating protect the product from damaging elements, it improves the visual appearance of the product. With its high-gloss finish, UV Coating instantly adds a higher level of professionalism to each piece.
Commercial Printing and UV Coating Finishing Services
Ries Graphics applies UV coating to commercial print marketing jobs of all sizes. Our advanced digital printers can run small jobs in no time flat, and our state-of-the-art offset printers can run up to a quarter million press sheets in just 50 hours.
Ries Graphics has extensive experience UV Coating a variety of media, including:
Take advantage of our top-notch finishing services and create a unique and professional product your business can utilize for years to come.