Commercial Booklets Printed in Wisconsin
Communicate to Customers with Custom Booklet Printing
Direct access to customers is essential for any business and a booklet is the solution to spread information about your services. Ries Graphics can use our custom booklet printing experience to create a long lasting representation of your business with plenty of size, paper and cover options. A custom booklet is the best cost effective way to show how your company is the best option for your customer. Ries Graphics has the printing and finishing capabilities to use a variety of paper, ink, and sizes all at an affordable cost.
There are many different types of booklets your business might need, and many different ways to print and produce. If your booklet will be a guide to your products or services, our print experts will suggest which paper, ink, and size would be best for showcasing your company. Just ask our experienced team for help and we will determine the best type of booklet materials to promote your business.

How Are Booklets Different from Books?
Booklets tend to be bound in paperback instead of hardcover. This is because they are usually limited in page length, compared to books which may have hundreds of pages which require sturdier binding.
Booklets: More Than Just a Marketing Tool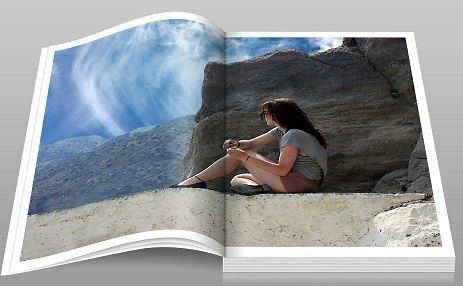 Ries Graphics will meet any booklet printing request to make a lasting impact on your customers. We use the best colors, machines, assembly and countless selections to create a truly unique product, including:
Guidebooks
Employee Manuals
Service and Product Register
Family Cookbook
Training Materials
Yearbooks
Conference Programs
Banquet Handouts
Anytime you have information and it needs to be shared with a large group of people or customers, Ries Graphics can be the most affordable solution.
Request a free booklet quote to start planning the best way to communicate to your customers with help from Ries Graphics today.