Custom Printing for Publishers
Professionally Published Books & other Print Materials from Ries Graphics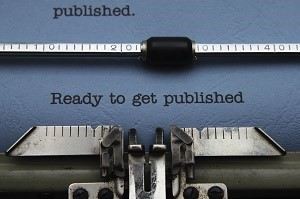 The best publishers ensure your standards are met; everything down to the last page of the last booklet needs to be perfect. Ries Graphics will work with you to meet your deadlines and create the perfect finished product. Whether you're publishing a magazine or a novel, you can trust Ries Graphics to bring your vision to life on time, and under budget.
Every member of our production team has 10 years of experience printing novels, catalogs and more. Our combination of digital and offset printing equipment lets us balance your deadline with your budget to offer the best price per piece.
Need 50 copies of a personal novel printed in black and white? Our digital printing press lets us run low volume orders in a flash. Want to print 50,000 copies of a monthly magazine? We use a state-of-the-art offset printing press to run full-color high volume orders. We can calibrate our machinery to precisely print your specific margins, colors, fonts, or any other custom setting. With our vast selection of different paper stock, your printing designs will be brought to life at a price within your budget.

Publisher Printing Capabilities
Ries Graphics proudly completes custom print jobs. Our commercial printing and finishing services give publishers the ability to meet customer requests. Ries Graphics does more than just printing. Our extensive line of finishing services ensures publishers get the custom printing options they need to give their products a professional look. Publishers turn to Ries Graphics for:
At Ries Graphics "custom printing" really means custom printing thanks to our wide selection of paper types. Choose paper types like index, book, cover, or text paper. Ries Graphics offers paper finishes like:
Cockle
Matte
Gloss
Laid
Linen
Smooth
Wove
Satin
Want to publish your own magazine, novel, or newspaper? Contact a Ries Graphics representative for a free quote.

Best Printing Company
From full-color prints to black and white, our state of the art printing machines and equipment are ready to complete your job. Printing with specific margins to color themed pages, Ries Graphics will custom print tailored to your unique needs. Our low pricing, deadline driven workflow, and quality prints are just some of the reasons companies print their magazines and periodicals with Ries Graphics.
Wisconsin Publishing Company
Ries has a long history of providing top-notch publishing services to businesses across Wisconsin and Illinois. Many of our clients come from the Chicago and Milwaukee markets, but over the years we've accumulated many satisfied customers from Madison, Racine, Kenosha and Waukesha to Green Bay, Appleton and Oshkosh.
Request a publisher printing free quote now from Ries Graphics to easily complete your printing needs.